Product
AquaPod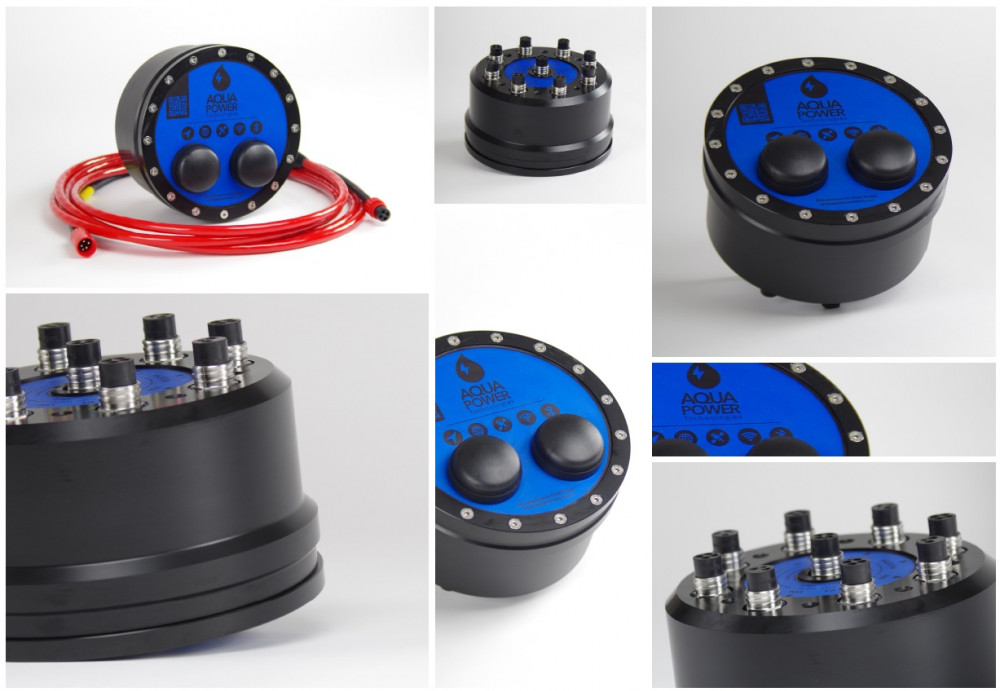 Highly Customizable Telemetry System For Harsh Environments.
AquaPod provides a solution to reliably gather data from remote sensors in harsh environments and then transmit this data to Aqua Power Technologies Internet of Things web platform, AquaStat IoT. The highly customizable system can be easily programmed using the Arduino integrated development platform, while custom programs can be created using the extensive online library of examples.
AquaPod is a simple and effective telemetry system, which can be easily integrated into existing infrastructure. Alternatively, complete turnkey remote sensing systems, which include solar panels, battery banks, and sensor housings can be created upon request.
Highlights
Highly customizable system.
Completely watertight housing.
Programmable using Arduino IDE.
Extensive example code available.
Based on 16 MHz ATmega2560.
AQUASTAT IoT compatible.
Low cost and reliable platform.
Expandable and highly modular.
IP68 waterproof enclosure.
Basic Specification Details
2-16v input.
197mm diameter x 125mm height.
2.44kg maximum mass in air.
Build Options
Communication: Cellular, Bluetooth, RF, Satellite.
Data Storage: SD card.
Positioning: GPS, 9 DOF sensor.
External Ports*: USB, 3 x ADC, 3 x RS232, 2 x Vin. Cables**: 5 meter, 10 meter.
* Up to 3 ADC / RS232 ports available.
** Custom cable lengths available.
Downloads