Product
AquaGen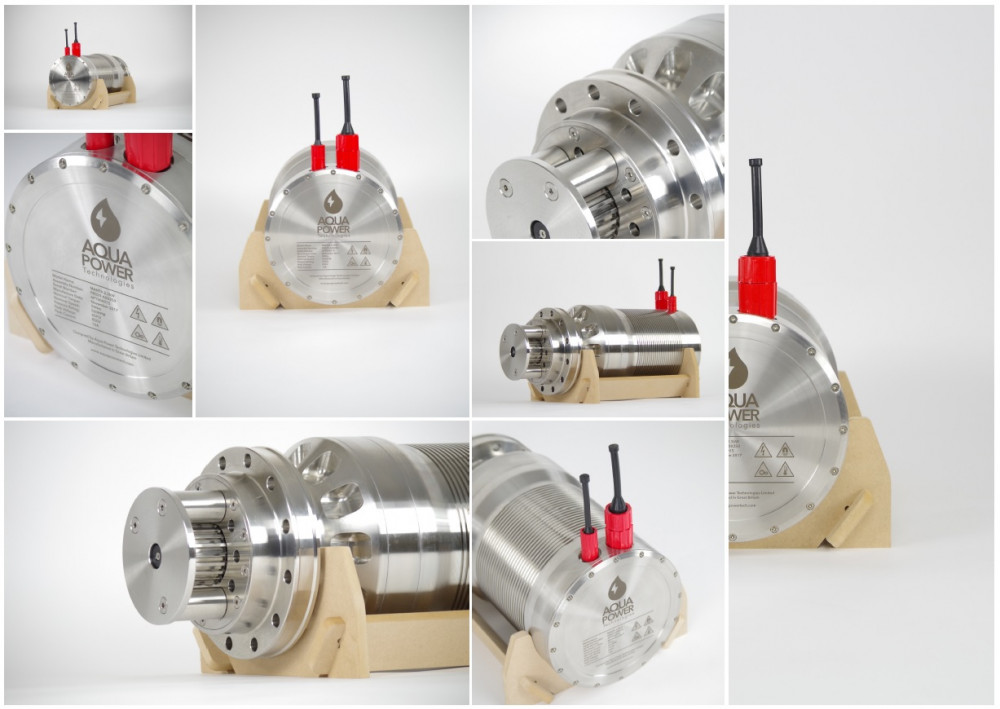 Submersible Direct Drive Pulley Belt Generator.
AquaGen is an all-in-one power take-off solution to generate power in subsea environments. The generator contains a direct drive custom-designed alternator and uses no shaft seals or oil in its' drive train. The lack of a gearbox or any mechanical meshing components within AquaGen ensures the products longevity, reliability, and continued power generation, in severe operating environments.
A programmable microcontroller, RS232 communication, and shaft position sensors provide options for real-time position updates, or load-latching control algorithms to be implemented into AquaGen. In addition, the hermetically sealed all-in-one generator eliminates the necessity for sealed hulls to house complex power take-off systems, therefore reducing capital costs of water based energy devices.
Highlights
Direct drive custom generator.
No oil, shaft seals, or gearbox.
Machined from 316 Stainless Steel.
IP68 submersible to 15 meters.
Programmable logic controller.
Low cost serviceable components.
Multiple ratio selection options.
Absolute shaft position sensing.
RS232 communication port.
All-in-one subsea generator.
Basic Specification Details
Rated Speed: 500RPM
Rated Power: 2.3kW
Rated Torque: 54Nm
Volt/RPM: 4.67V/1RPM
Mass In Air: 56kg
Dimensions: 498mm x 230mm
Build Options
Shaft Sensor: Encoder, Potentiometer
Pulley: Profile, Diameter.
Downloads